We know its been awhile...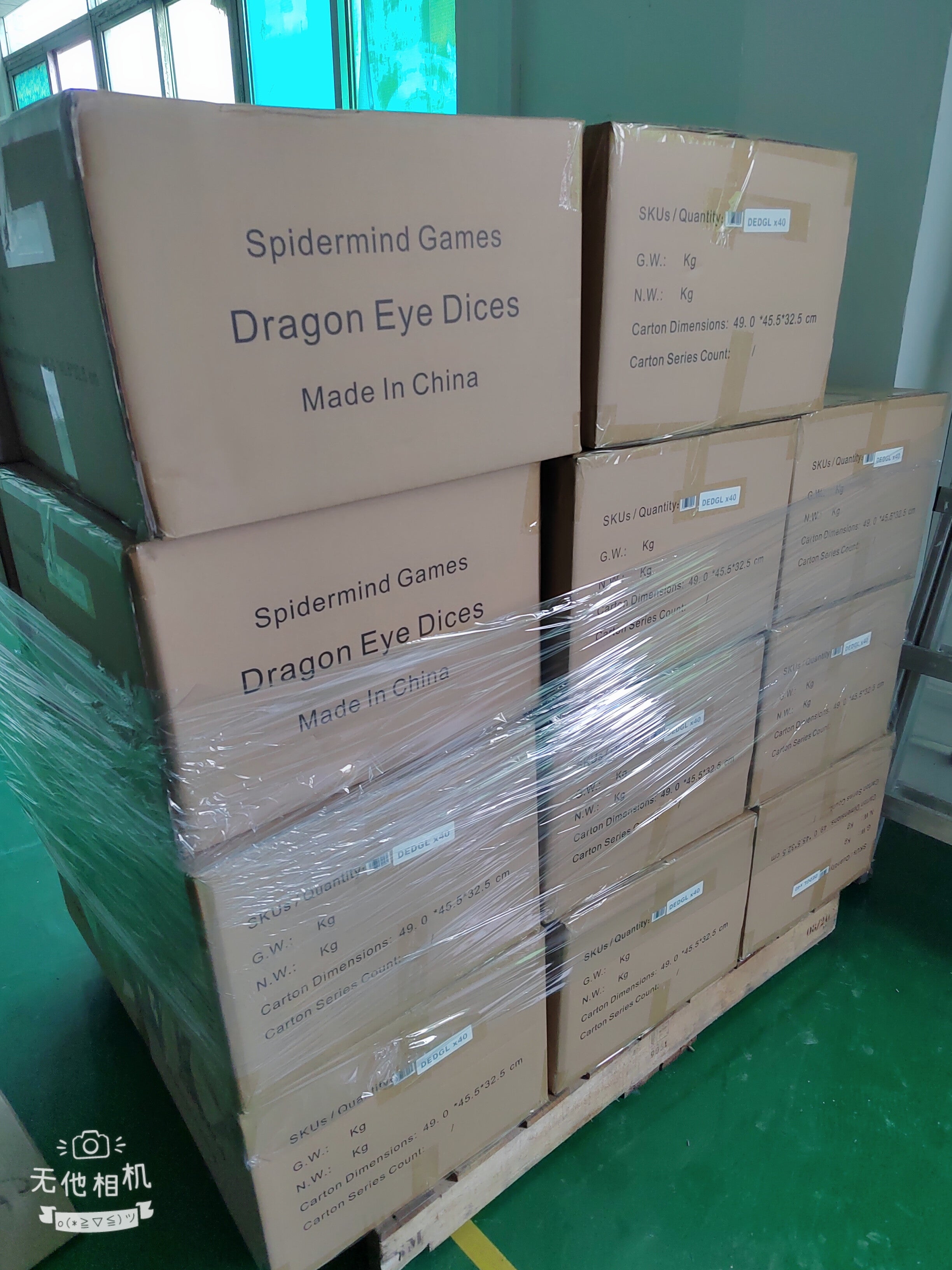 I know it's been nearly two weeks since the last update (on Facebook) and AGES since the last update on Kickstarter / our blog, BUT we do have some information now about what has caused the friggin' hold up…
At our request, the manufacturers have been scurrying around trying to find a service that can fulfil from Asia to the Rest of the World, to ensure that anyone outside of the Americas gets their dice, roughly at the same time as everyone in the Americas… we need to do this for 2 reasons; 1) to get your dice to you as quickly as possible and 2) to be able to finally launch new initiatives, dice & other items. This delay has not only irritated you, but it has put us on hold.
The container that is soon to be bound for Oregon, was packed with ALL the dice, as the plan was the fulfil everything from Oregon. Since this new idea of splitting the fulfillment came to fruition, this has meant that the whole container needed unpacking and all the SKUs re-sorted to ensure that the correct items go to and from the correct locations.
The work is near completion and here is a picture of some of the boxes to show that the dice exist.
I will post another update as soon as the name of the boat has been revealed. We are searching for the fastest boat option to cut the month down to a couple of weeks, perhaps 3.
If you need anything or are moving in the next 6 weeks to 2 months, please email me
ALL THE DETAILS
on
help@spidermindgames.com
. Emails get replied to in a matter of a day or so, chat on Facebook & Kickstarter easily gets lost.
and the Spidermind Games team