The QC is finished and the pallets are on their way to Portland...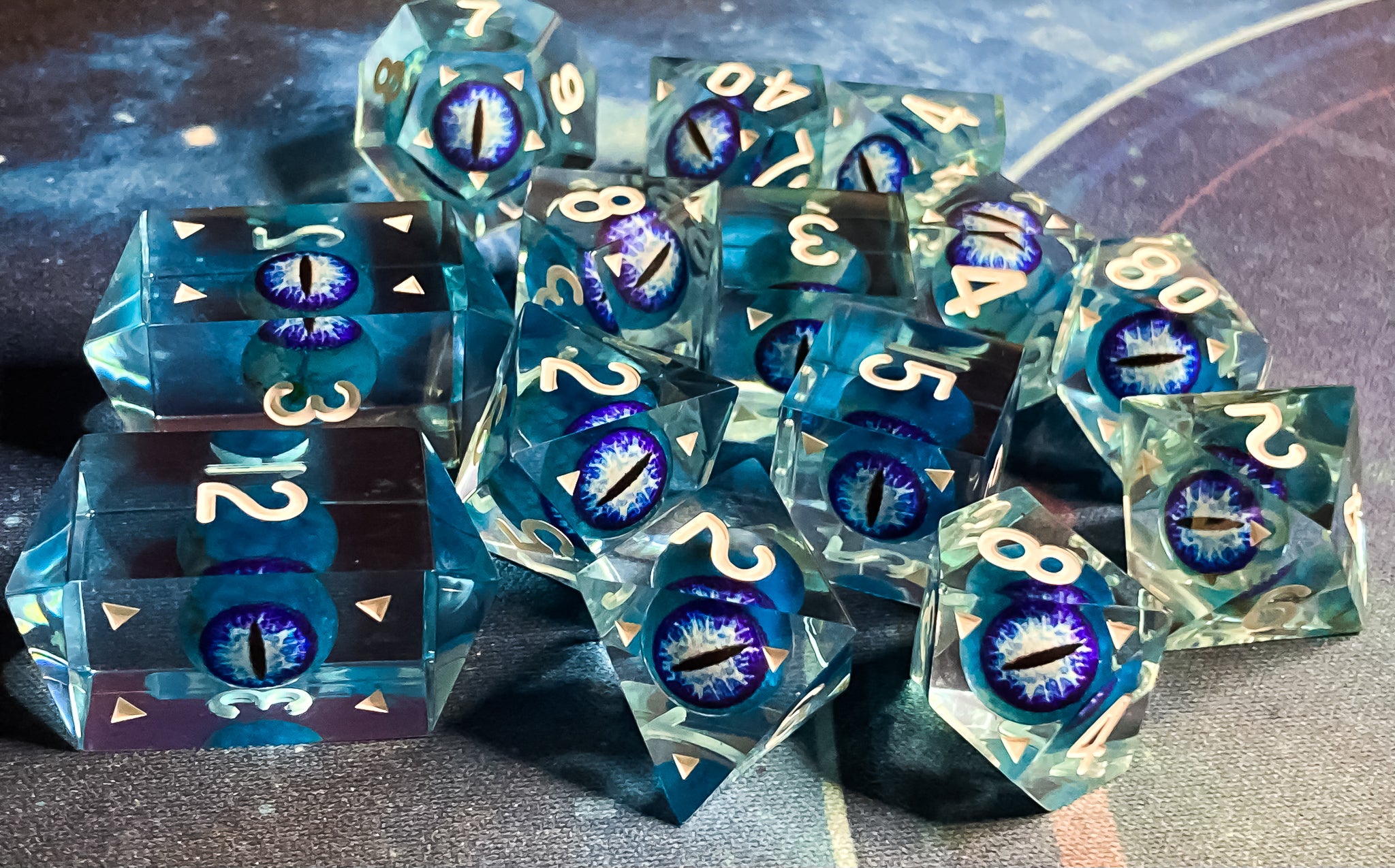 Why has it taken so long?
Having received and collated a number of reports of faulty dice from our Rest of the World fulfillment, we decided to engage a third party QC company to visually check every dice delivered to the US.
They have completed their check and they concluded that 38% of the dice failed inspection. T
his was a much larger number than is acceptable for us and it triggered a number of actions that we needed to take.

Initial contact with the factory had them accept liability and agree to replace any faulty dice straight away. As we were already ordering a second manufacturing run for our retail and wholesale orders, we added these numbers on to that print run. The dice have been ordered and a deposit paid, the process has been estimated at six weeks before these new dice are ready to be shipped.
In the meantime, the dice that are leaving the QC centre, will be fulfilled to backers as soon as the pallets arrive into Portland. We have been assured that this is imminent. We know that the QC has added time BUT the benefit of conducting this thorough review, will result in fewer reports of faulty dice from US and North American backers. 
Whilst we had ordered excess dice in our first manufacturing run, to enable us to sell some dice through e-Commerce before the holiday season, this is now not going to be possible given the amount of faulty dice. As a result, some people will have their dice fulfilled directly from China (see below) and the bulk from Portland.
ROW replacements and fulfillment from China
As there has been a thirty percent report of substandard dice already received by the Rest of the World, we have reached an agreement with our manufacturing partners for them to handle all the replacements of faulty dice. We know some of you haven't heard back since uploading your Google form (anyone who has emailed would have been replied to) but please bear with us, as we are waiting on the manufacturing partners to confirm how they will be replacing each and every order. They have assured us they will be contacting you all and as we mentioned above, the replacement dice are being made now.
We very much appreciate your patience.
As a small independent creator, these extra costs have been building up over the past two years and we were simply not in a position to be able to shoulder these on our own. As a result we began looking & successfully found investment for Spidermind Games. This investment will allow us to get these dice to you, extend our product range and increase the speed of release and delivery on new products. Yes, brand new innovations can take longer to get right, but two years in development was too long for many backers and way too costly for us.
With the fulfillment of the bulk of the dice beginning soon, and with some solid investment behind us we are in a great place to fix the issues with already fulfilled dice, to prevent a similar thing from happening again and to launch some amazing products to secure the company's future. Thank you all for your help and patience whilst we sorted this challenging situation out, and we are looking forward to getting the final part of the fulfilment done as soon as possible.
The next update will be when we have a date that the fulfillment can begin, we are aiming to have this update out next week.