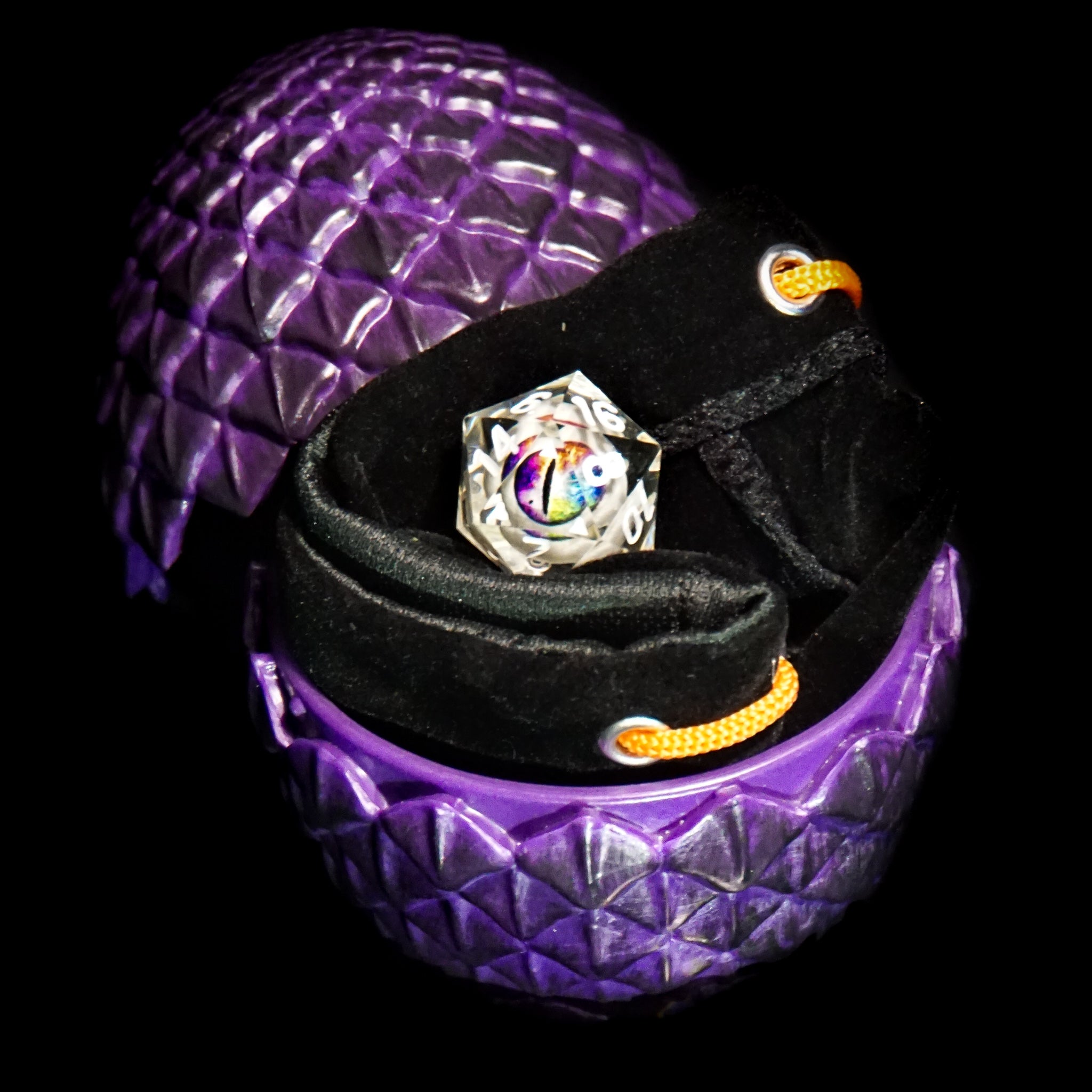 As promised, here a few more pictures of the dice. We think the unboxing videos show the dice & packaging very clearly, so these are to showcase the eggs and give you a few close ups.
*Remember all Kickstarter backers will all receive a free Goddess D20 and it will arrive inside the egg. The bag is large enough to hold the egg to keep the dice together.
We are waiting on final confirmation on when the whole production run will be completed and then we will let you know the shipment details. We are still on track for them to be finished in the next week or so and we are chatting to our shipment expert regarding the fastest way to get all the dice into the US and UK, so that we can begin fulfillment.